June 20-23, 2022
Norris Conference Center - Houston/CityCentre
The 2022 Gas Lift Workshop brings oil & gas artificial lift professionals from all over the world to the Norris Conference Centre in Houston, Texas to share new insights, emerging trends, best practices, and the latest advancements in gas lift optimization and technology. This year's workshop features two days of continuing education followed by two days of technical presentations, breakout sessions, and keynotes. Participants will discover new and leading products and services in the nearby exhibitor hall and enjoy ample opportunities to network with individuals from diverse professional backgrounds.
Presentations by operators and innovators are key elements of a successful workshop. If you have improved or optimized production, reduced operating costs or failures, overcome challenges, or discovered new and innovative techniques or products related to gas lift, we invite you to submit an abstract for consideration as a technical presentation at the upcoming Gas Lift Workshop. Contributing knowledge and experience is a valuable and critical opportunity to do your part to 'give back' and help ensure generations of ongoing success with gas lift as a form of artificial lift.
Share Knowledge and Experience
Address Common Challenges
Feature New Products or Processes
Share New/Recent Data or Research
Enhance Presentation & Communication Skills
Gas Lift Fundamentals | June 20 & 21
This two-day course is intended to provide operators and engineers with a general understanding of gas lift wells, with a particular emphasis placed on operational issues.
Greg Stephenson is a Senior Engineering Advisor for Artificial Lift in Occidental Petroleum's Worldwide Engineering and Operations Group in Houston, Texas. In this role, he provides technical support, mentoring and training for multiple artificial lift techniques. Stephenson specializes in the various aspects of artificial lift, production surveillance, automation and optimization. He has taught numerous industry courses throughout the world and written a variety of technical papers and publications on the subject. In addition to his work at Oxy, Stephenson currently serves on the JPT Editorial Committee; he serves on the SPE Production and Facilities Advisory Board; he served as the Program Chairperson for the 2018 SPE Artificial Lift Conference and Exhibition – Americas; he serves on the board of directors of the Artificial Lift Research and Development Council; and he chairs API Task Group 19G, which manages 25 product standards, recommended practices and technical reports related to artificial lift technology. Stephenson holds a BS in Petroleum Engineering from Texas Tech University.
Matt Young is the Technical Sales Director for Flowco Production Solutions, an artificial lift service and manufacturing company based in Houston, TX. After graduating from Texas A&M in 2006; Matt started his career with BJ Services as a field engineer in the cementing division in Hobbs, New Mexico. After leaving BJ Services, Matt joined International Lift Systems (ILS) as a Field Service Technician, for the gas lift and plunger lift product line, for the three years before ILS was acquired by Lufkin Industries. During the Lufkin/ILS acquisition Matt moved into the Mid-Continent Operations manager, handling gas lift and plunger lift technical support, and installation. Matt was promoted into the North American Operations and Sales Manager with Lufkin and continued in that position through the GE Oil & Gas acquisition. After a year with GE Matt left to join Flowco. Matt has worked as the Technical Sales Director for Flowco Production Solutions since 2014. Matt has worked on gas lift and plunger lift installs and optimization projects throughout Texas, New Mexico, Oklahoma, Colorado, and Louisiana oil and gas fields. Working a brief stint in Canada and MENA with various technical and sales positions. In addition to working various roles in the artificial lift industry, Matt has been a dedicated member to the Society of Petroleum Engineers, and Artificial Lift Research and Development; as a presenter, lecturer, and conference attendee.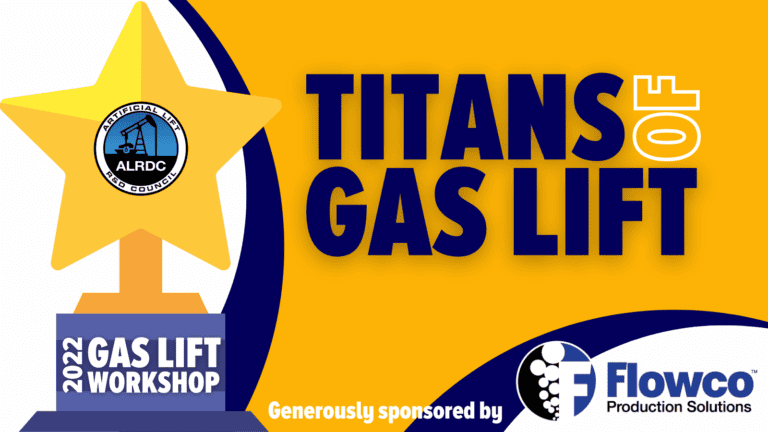 Join us during lunch on Wednesday, June 22nd to congratulate this year's recipient of our brand new Titans of Gas Lift award!
Practical Nodal Analysis | June 21
Practical Nodal Analysis is a one-day course designed to introduce the basic concepts and practical applications of using nodal analysis software to perform common scenarios in planning, designing, and surveillance of gas lift systems. This course is best suited for those new to the industry and needing exposure to nodal analysis concepts or experienced professionals wanting to get a refresher and exposure to possible different techniques and tools of the trade.
Steve Long is the Product Line Champion for Weatherford's North America Gas Lift Operations. He has over 30 years of oil and gas industry experience in various roles and specializing in downhole gas lift equipment applications. In his current role, he provides technical support, strategic guidance, and applications training for Weatherford's Gas Lift Product Line. Steve has also served on various API Gas Lift Workgroups which have developed equipment standards for the gas lift industry. He graduated from Sam Houston State University in 1991 with a Business Administration degree and minor in Industrial Technology.
ALRDC is excited to welcome the following keynote speakers for the 2022 Gas Lift Workshop: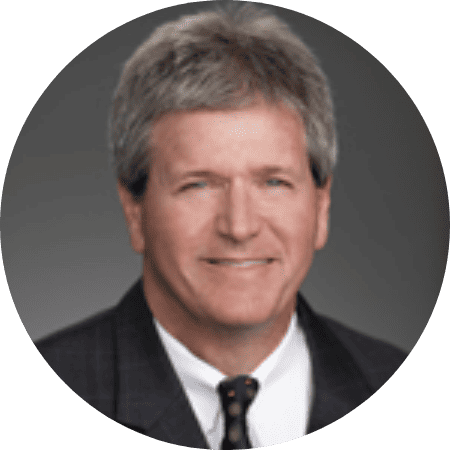 Charlie Jones
CEO, Flowco Production Solutions

An Industry Under Siege
How well we perform will determine our future. In his presentation, Charlie Jones discusses factors driving the decisions of clients, their shareholders, and the resultant appetite for investment. Charlie also shares why he believes artificial lift is 'the place to be.'
A native Texan, Charlie Jones holds a Mechanical Engineering B.S. from University of Houston and completed the Advanced Management Program at Harvard University. Charlie's experience includes deep water & harsh environment drilling, surface and subsea production, and well control.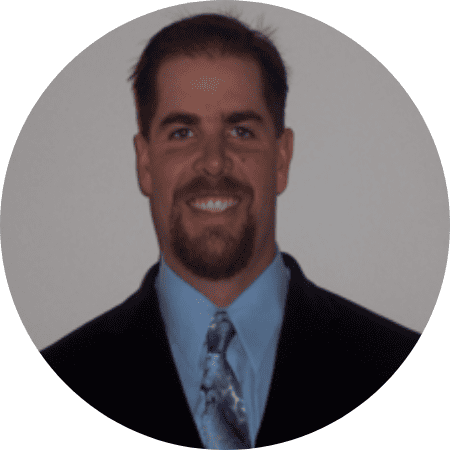 Bill J Hearn
Global Production Engineering Chief, ConocoPhillips

Gas Lift to ConocoPhillips

In his presentation, Bill J Hearn examines the value of gas lift on conventional and unconventional reservoirs, and the influence of new technologies. Bill shares what COP is doing with gas lift by basin, along with some of the new technologies they are trialing and why.
Bill J Hearn is a subject matter expert on artificial lift, production engineering and well optimization with 25 years of international experience in a majority of petroleum engineering disciplines.  Bill studied Petroleum Engineering at the Southern Alberta Institute of Technology, and provides production engineering technical assurance for all major projects as the Global Production Engineering Chief for ConocoPhillips.
*$100 advance registration discount available until June 17 at 5:00pm CT!
8:00 – 8:15
Opening Remarks
9:45 – 10:30
Morning Break
2:30 – 3:00
Afternoon Break
3:00 – 3:30

RTPO for Gas Lifted Unconventional Field
Kevin Wade, Siemens PSE
Real-Time Production Optimization (RTPO) utilizes real-time field data along with an integrated network model to maximize the oil production from an unconventional oil and gas field with over 100 wells. The system runs daily and a dashboard provides an overview of the whole field, identifies which set points to change to optimize oil production and allows the operator or engineer to analyze "what-if" scenarios.
4:00 – 4:30

Field Trial and Application of the Liquid-Assisted Gas-Lift on a Producing Long-Horizontal Well
Paulo Waltrich, LSU
Tim Bridges, LWI
Pedro Vergel, GR Energy Services
For the first time, field data for a 20,000-ft long horizontal well during the unloading operation will be presented using the Liquid-Assisted Gas Lift (LAGL) method. This method is an attractive alternative to high-pressure gas lift (HPGL) which normally takes days to unload the well versus less than 10 hours with LAGL and with lower injection pressures. All well tests performed in this field trial were also used to validate the results from a transient multiphase flow simulator for future design and application of the LAGL technique. 
4:30 – 4:45
Closing Remarks
4:45 – 5:30
Breakout Sessions
Gas Lift Issues and How to Remediate
4 Generations Working Side By Side – How is the Experiment Going?
Surface Controlled Gas Lift – What Does API Cover?
8:00 – 8:30
Gas Lift – Continuing Problems and Possible Solutions
John Martinez, Production Associates
In a typical gas lift application, the well requires unloading fluids (kill fluid, water, etc.) to surface. What is the proper unloading techniques to avoid issues that can affect your gas lift valves integrity and what are some of the other well data factors that could have an effect your unloading efficiency? Could we avoid these issues with comprehensive solutions? 
8:30 – 9:00
Does API 19G1 & G2 Provide Coverage of Surface Controlled Gas Lift Systems?
Jason Bigelow, Schlumberger
Michael Romer, ExxonMobil
Steven Freeman, Shell
A review of what API 19G1 & G2 specifically covers and if these documents provide sufficient coverage of surface-controlled gas lift systems. There are several companies providing surface-controlled gas lift system with several operators currently field testing them. The goal set is to demonstrate the need for the gas lift community to begin working on a surface-controlled gas lift standard. 
9:00 – 9:30
Testing Gas Lift Equipment for Offshore Applications Proves Synergistic to Land Based Applications
Steve Long, Weatherford
Can offshore gas lift equipment technology have cross over benefits to land base gas lift equipment and wells? One would think that Deepwater gas lift applications are a separate technology pool from standard land applications, but this is not necessarily the case. The testing and learnings of equipment required for deep-water high-pressure gas lift applications can be of tremendous value to standard injection pressure operated gas lift equipment designs, materials selection, and supplier selection.  
9:30 – 10:00
Morning Break
11:00 – 11:30

Maximizing Uplift in Gas-lifted Oil Production Systems
Emmanuel Ogbe, ExxonMobil Upstream Research Company
Jose Santiago Rodriguez, ExxonMobil Upstream Research Company
Francisco Trespalacios, formerly of ExxonMobil Upstream Research Company
Neal Adair, ExxonMobil Upstream Research Company
Keith Zorn, ExxonMobil Upstream Research Company
2:30 – 3:00
Afternoon Break
3:30 – 4:00

Advantages of Plunger Assisted Gas Lift (PAGL) Over Conventional Gas Lift in the Eagle Ford Shale Play
JD Spencer, Flowco Production Solutions
Dave Hughey, Validus Energy
 The economic viability of conventional gas lift systems is challenged in environments of low reservoir pressure and/or low producing Gas-Liquid-Ratios (GLR).  Hybrid methods can extend the economic lifespan of the artificial lift system and further optimize production. The authors will demonstrate the realized savings and operational efficiencies from the application of Plunger Assisted Gas Lift (PAGL) in mature wells in the EagleFord Shale.
4:00 – 4:30
Gas Lift in Unconventionals – Is Gas Lift Optimization in Real-Time Possible?
Luciana Masud, Vista Energy
Mario Ottulich, Vista Energy
The authors will share learnings from optimizing gas lift operations in Vaca Muerta Unconventional formation. Topics will include wax mitigation, reduction of slickline interventions and alleviation of slugging. In an effort to optimize gas injection rates, performance curve building poses significant challenges encouraging the use Artificial Intelligence models at the PAD level, in combination with network optimization.
Included with course/session registration
ALRDC's Gas Lift Workshop returns this summer promising outcome-oriented courses and sessions offered in a variety of engaging formats designed to inform, equip, and inspire operators and producers using gas lift to optimize production.

To enhance learning opportunities for workshop attendees, a variety of leading and innovative artificial lift solutions, products and services will be on display in our nearby exhibit hall, where participants are encouraged to browse during designated breaks. Representatives from oil and gas operating companies, manufacturers, suppliers, and service companies will be available to engage with and answer questions.

Interested in showcasing your company, products, or services at the upcoming Artificial Lift Workshop?

Sponsorships & exhibitor packages focus on creating opportunities for meaningful connections between artificial lift vendors and prospective buyers, through a variety of digital and traditional means. ALRDC's subscribed audience includes thousands of energy industry workers ranging from students to executive leadership, researchers, and inventors. The 2022 Gas Lift Workshop venue can accommodate an audience of 250+ production engineers, lease operators, foremen, superintendents, production managers, service providers, and students producing wells using gas lift.
Resources for Workshop Attendees
Click the + to expand each section and view more information below.