The 2022 Artificial Lift Workshop brings oil & gas professionals from all over the world to the Norris Conference Centre - Houston/CityCentre to share & learn best practices and innovations in artificial lift.

This year's workshop kicks off with a full day of artificial lift learning courses followed by three days of technical presentations, breakout sessions, and keynotes. Browse the nearby exhibitor hall to discover new and leading products and services, with plenty of opportunities to network with individuals from diverse professional backgrounds.

Whether you're a production engineer, lease operator, foreman, superintendent, production manager, service provider, or OEM, this year's Artificial Lift Workshop is guaranteed to leave you with new insights on emerging trends, best practices, and new advancements in artificial lift optimization and technology.
New Name, Same Great Workshop
Formerly known as the Gas Well Deliquification Workshop, and more recently called the Artificial Lift Strategies for Unconventional Wells Workshop, this annual event is in its 19th year. The theme of the 2022 ALRDC Artificial Lift Workshop is "Better Together". Networking opportunities, operator/vendor connections in the exhibit hall, and knowledge shared with peers by presenters all define the theme of Better Together. We invite you to join us for this practical and informative workshop as we work to ensure a valuable and memorable experience for all.
Past Artificial Lift Workshops have offered courses, keynotes, breakout sessions, panels, and technical presentations on topics such as:
Artificial Lift Selection & Life Cycle
Multiphase Flow Fundamentals
Electric Submersible Pumping
Automation & Optimization
Compressors & Field Facilities
Artificial Lift Learning Courses
Join us Monday, February 28th for one of four full-day artificial lift learning courses
Artificial Lift Options for Life of Well
This one day course will explain how operators and engineers can evaluate artificial lift options and choose the appropriate lift types to optimize value over the life of the well. A general overview of the various lift types will be provided. Understanding the expected productivity and composition changes from the well will be discussed along with how this drives the selection of an appropriate initial artificial lift type. The costs and benefits of utilizing different artificial lift types over the life of the well will also be shown to help the participants to apply this approach to their wells.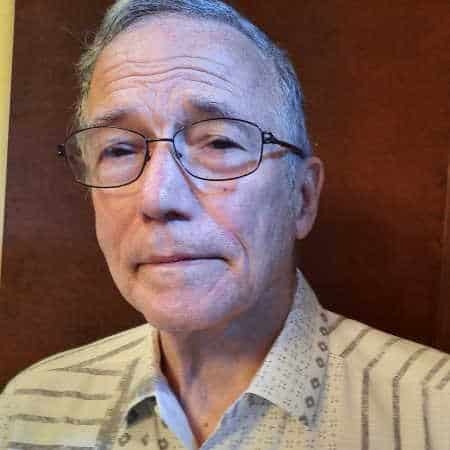 Dr. James Lea, PLTech LLC Lea's experience includes about 20 years with Amoco Production Research, Tulsa OK, 7 years Head PE at Texas Tech and for last 10 years or so teaching for Petroskills and working for PLTech LLC consulting company. Lea help start the ALRDC Gas Dewatering Forum, has been co-author of two previous edition of this book, author of over 100 technical papers, and recipient of the SPE Production Award, the SWPSC Slonneger Award, and the SPE award Legends of Artificial Lift. He was SPE distinguished lecturer two times.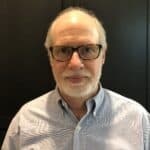 Larry Harms, Optimization Harmsway LLC
Larry Harms is a production optimization specialist at Optimization Harmsway LLC, established in 2016 after a 38-year career with ConocoPhillips. At ConocoPhillips he specialized in holistic production optimization and helped lead the Artificial Lift Network for 10 years. Larry has served on the ALRDC Board since 2008. He has written/co-authored 12 SPE papers on topics ranging from the application of artificial lift, velocity strings and compression to area optimization, integrated production modeling and real time optimization. Larry has conducted training courses for hundreds of industry and ConocoPhillips engineering, operations, and maintenance personnel on artificial lift, high pressure gas lift, compression, production optimization, systems nodal analysis, integrated production modeling and gas well deliquification.
This full-day course is intended to provide operators and engineers with a general understanding of gas lift wells, with a particular emphasis placed on operational issues. Upon completion of this course, learners will be able to: (1) describe the key components of gas lift wells and facilities and explain their purpose, (2) explain the process of safely unloading a gas lift well, (3) describe the various slickline operations used in conjunction with gas lift wells, (4) list the various troubleshooting tools and techniques used to support gas lift operations.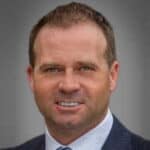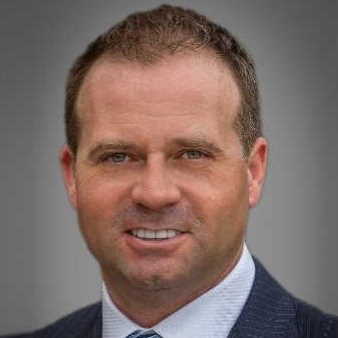 Greg Stephenson, Occidental Petroleum
Greg Stephenson is a Senior Engineering Advisor for Artificial Lift in Occidental Petroleum's Worldwide Engineering and Operations Group in Houston, Texas. In this role, he provides technical support, mentoring and training for multiple artificial lift techniques. Stephenson specializes in the various aspects of artificial lift, production surveillance, automation and optimization. He has taught numerous industry courses throughout the world and written a variety of technical papers and publications on the subject. In addition to his work at Oxy, Stephenson currently serves on the JPT Editorial Committee; he serves on the SPE Production and Facilities Advisory Board; he served as the Program Chairperson for the 2018 SPE Artificial Lift Conference and Exhibition – Americas; he serves on the board of directors of the Artificial Lift Research and Development Council; and he chairs API Task Group 19G, which manages 25 product standards, recommended practices and technical reports related to artificial lift technology. Stephenson holds a BS in Petroleum Engineering from Texas Tech University. 
Matt Young, Flowco Production Solution
Matt Young is the Technical Sales Director for Flowco Production Solutions, an artificial lift service and manufacturing company based in Houston, TX. 
Knowledge and Experience include: 
• NODAL Analysis 
• Multiphase Flow Calculation
• Gas Lift Design
• Production Engineering and Operations 
After graduating from Texas A&M in 2006; Matt started his career with BJ Services as a field engineer in the cementing division in Hobbs, New Mexico. After leaving BJ Services, Matt joined International Lift Systems (ILS) as a Field Service Technician, for the gas lift and plunger lift product line, for the three years before ILS was acquired by Lufkin Industries. During the Lufkin/ILS acquisition Matt moved into the Mid-Continent Operations manager, handling gas lift and plunger lift technical support, and installation. Matt was promoted into the North American Operations and Sales Manager with Lufkin and continued in that position through the GE Oil & Gas acquisition. After a year with GE Matt left to join Flowco. Matt has worked as the Technical Sales Director for Flowco Production Solutions since 2014. Matt has worked on gas lift and plunger lift installs and optimization projects throughout Texas, New Mexico, Oklahoma, Colorado, and Louisiana oil and gas fields. Working a brief stint in Canada and MENA with various technical and sales positions. In addition to working various roles in the artificial lift industry, Matt has been a dedicated member to the Society of Petroleum Engineers, and Artificial Lift Research and Development; as a presenter, lecturer, and conference attendee.
This full-day course offers a detailed introduction to ESP systems, including types of systems, components, terminology, operating principles, electrical equipment, penetrator systems, DIFA (Dismantle, Inspection and Failure Analysis), and more.
Richard Delaloye, ConocoPhillips

1974 – 2001: Employed by Reda Pump (CAMCO / SLB) in multiple manufacturing, field service, service center operations and training roles based in Bartlesville Ok, multiple Rocky Mountain, multiple Asia Pacific and Middle East locations  and Houston TX.
2001 – 2013: Employed by Weatherford (Borets)  based in Houston and Tulsa supporting the startup of an ESP manufacturing facility in Shanghai supporting product engineering, manufacturing operations, qualify assurance, well site services and delivering internal and client training.
2013 – Current:  ConocoPhillips Staff Production Specialist supporting Global ESP operations.

Mr. Delaloye attributes his successful career in large part to mentoring and support received from others during his career.  As such he is driven to "pay it forward" to repay his debt to his mentors and the industry.

Plunger Lift, GAPL, PAGL - Where, When, How
This course explores how to bring liquid load to surface in a safe and controlled manner. We discuss how well conditions impact plunger performance, and key events during the plunger cycle. Plunger and well performance will be analyzed using acquired data. We also discuss plunger lift options such as Hybrid Gas Lift/Plunger Lift System, Plunger Assisted Gas Lift, Gas Assisted Plunger Lift, and Multi Stage Plunger Lift.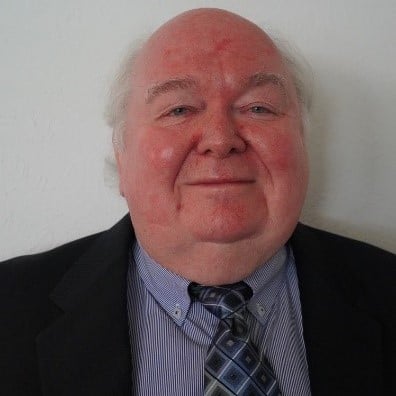 Lynn Rowlan, Echometer
O. Lynn Rowlan education includes a Bachelor and Masters of Science degree in Civil Engineering graduating in 1976 from Oklahoma State University. Mr. Rowlan was registered as an Oklahoma Professional Engineer July 1980 and received: the 2000 J.C. Slonneger Award from the, SWPSC, SW Petroleum Short Course Association, Inc; the 2010 SPE Distinguished Production Operations Award; the 2011 SWPSC Crawford Service Award; and the SPE 2020 SPE Legend of Artificial Lift Award. During the 39 years of experience in the Oil & Gas industry Mr. Rowlan has authored more than eighty research works/papers for the SWPSC, ASME, the Solution Mining Research Institute, the Artificial Lift Research and Development Counsel, the Russian Oil & Gas Technologies Magazine, the Canadian Petroleum Society and the Society of Petroleum Engineers. He co-authored a book for gas well production optimization "Gas Well Deliquification" holds a US Patent # 6,634,426 on Plunger Lift Analysis. Beginning in September 2019 Mr. Rowlan retired from the position of Vice-president of Engineering for Echometer Company and now works as a consultant. His primary interest is to advance the technology of all artificial lift production systems and to present seminars and talks on the efficient operation, analysis, optimization, and troubleshooting of oil and gas wells.
ALRDC is excited to welcome the following keynote speakers for the 2022 Artificial Lift Workshop: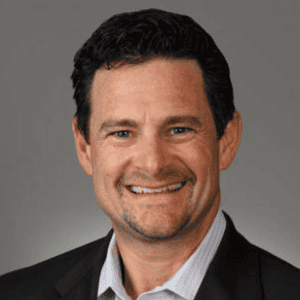 Working Better Together

Whether you're on the buying or selling side of a business transaction, building positive and lasting relationships with trusted partners can have a major impact on success. Troy Elmore leads this fun and interactive educational session on working better together through strategic, tactical solutions and tools.
Troy's twenty-four plus years in sales and sales consulting in various industries from industrial to software helped solidify his passion for helping companies take their business to the next level.
Troy was introduced to Sandler Training in 2001 with dramatic professional and personal results. Realizing the Sandler system was not only different; it was decades ahead of its time, and it had benefited tens of thousands of salespeople and sales managers including himself. 
As a result, Troy formed the Houston branch of Sandler Training in 2003. Over the last seventeen years he has consulted and trained thousands of sales leaders and salespeople and continuously worked towards becoming the most recognized and respected sales solutions company in the Greater Houston area.
Troy has a Texas A&M undergraduate degree in Mechanical Engineering and a an Executive MBA from the University of Houston. 
His mission is to "Help People Believe in their Own Greatness."
He is married to his wife, Heather, and has four daughters Brooke, Kara, Reagan, and Paige. Interestingly, the last three are all the same age – as they are triplets. He enjoys spending time with his family and anything outdoor related.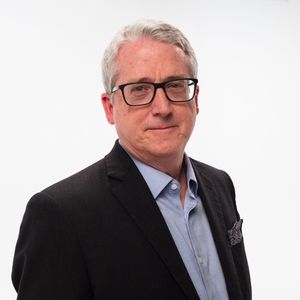 Artificial Lift Market

As commodity prices have strengthened, US oil and gas producers have shown remarkable restraint and capital discipline, while international producers have been reluctant to ramp up production. Richard Spears will discuss how actual oilfield growth has compared with expected oilfield growth and what that means for the balance of the year globally with respect to the artificial lift market.
Richard Spears is one of the owners and managing directors of Spears & Associates, an oilfield market research firm founded in 1965. The firm has over 300 clients worldwide, including all major oil companies, all major oilfield service companies, and most major investors. Richard has been with the firm since 1985. Richard started his professional career as a field engineer for Halliburton in Enid, Oklahoma and has worked globally.
Richard is a 36-year member of the Society of Petroleum Engineers.
Richard is on the board of directors of Varel Energy Services, a global manufacturer of drill bits and completion equipment; Advanced Industrial Devices, a manufacturer of artificial lift controls; Pruitt, a leader in managed pressure drilling; and ignis H2 Energy, a renewable energy corporation. Richard is on the board of Fellowship for Performing Arts, a Broadway theater company, and is chairman of the board of Regent Preparatory School, a 550-student classical Christian school in Tulsa. Richard has held board seats for Abrado Wellbore Services, Allied Horizontal Wireline Services, Evolution Engineering, Universal Pegasus, Federal Flange, W-Technology LINK and the Bill Shaffer Foundation, some as board chairman.
Richard Spears, along with other family members, invests through a variety of family-owned limited liability corporations, including Sequoyah Capital Partners, Shelter Capital and Council Oaks Partners. In all entities Richard acts as managing partner.
Technical Sessions & Workshop Schedule
We received an unprecedented number of abstracts for this year's Artificial Lift Workshop, and we are pleased to share the session schedule below.
8:00 – 8:15
Opening Remarks
9:30 – 10:00
Morning Break
10:00 – 10:30

Better Together – How Sharing and Collaboration Have Benefitted Us
Larry Harms – Optimization Harmsway, LLC
O. Lynn Rowlan – Echometer Company
There's been a dilemma in the oil industry for years concerning the sharing of data, knowledge and expertise. Should we share or keep it close and possibly have an advantage over our competitors? Is it worth the time and effort required for presentations and related approvals or is it a waste of time personally and for our employers? Lynn Rowlan and Larry Harms will share some of their experiences over the last 45 years including what sharing and collaboration has meant to their careers and what they have seen happen when the choice has been made to hold things close.
Download Abstract
10:30 – 11:00
A Brief (and Incomplete) Review of ML/AI Applications in Artificial Lift
Rajan Chokshi, PhD – Accutant Solutions LLC
Artificial lift digitization generates large amounts of data used by operators for surveillance and improving the function and health of lift equipment, surface facilities, wellbore, and possibly reservoir. The move towards digital transformation, ML/AI application in artificial lift space is considered a 'low-hanging' fruit. However, there is a considerable FUD and FOMO regarding ML/AI applications amongst artificial lift practitioners. This talk presents a few reported and not-reported use cases of ML/AI in ESP, plunger lift, and rod pumping applications. The inputs (feature sets), solution methodology, and outcomes are discussed and compared for each use case. After an ML/AI model is developed, significant efforts and infrastructure are required to deploy and manage ML/AI models. A key takeaway is that the successful ML/AI deployments succeed with active participation from artificial lift practitioners.
Download Abstract
11:00 – 11:30
Rod Pump Monitoring and Optimization: New Physics for Today's Problems
Dr Sebastien Mannai – Acoustic Wells
Dr. Charles-Henri Clerget – Acoustic Wells
An introduction to state-of-the-art developments, both in terms of hardware technologies and mathematical data processing to automatically interpret data. How these developments effectively leverage data points across the field to reduce the cost of monitoring assets by an order of magnitude, improve the efficiency of both boots on the ground and engineers in the office, and supplant and/or augment traditional POC setups to drastically increase accuracy in challenging environments.
Download Abstract
11:30 – 12:00
Utilizing Algorithms to Determine Production Increases on Wells Operating with a Fluid Level Above the Pump
Ian Nickell – ChampionX
Co-Authors: Justin Spore, Rickey Sullivan
Sucker rod pump artificially lifted wells have used devices called pump off controllers (POC) to match the pumping unit's runtime to the available reservoir production. POC allows the well to enter a set period of downtime when the downhole pump fillage is incomplete to avoid premature failures. With the advent of autonomous control algorithms, they can be utilized to reduce failures or increase production in cases where the downtime is not already optimized. By varying the idle time and observing the impact on production and cycles the is hunting for the optimal idle time through the optimization process the automation can adjust the idle time when operating conditions change. The result is the optimization of wells by reducing failures and/or increasing production, generating a huge value to the end user by automating the entire process of downtime optimization.
1:00 – 1:30
New Life for Old Wells: Finding Production and Economic Wins in Gas Wells with Tubing Perforation and Plunger Lift
Dan Fouts – Peak Oil & Gas, LLC
David Green – Well Master Corporation
Evaluation of wells that were non‐producing or under‐producing due to deep‐set tubing or mechanical restrictions in tubing or casing. A program of evaluating existing completions was undertaken to restore economical viability to these wells. The process identified candidates based on production and operating parameters, gathered data, modeled well flows with nodal analysis to determine if plunger lift could be run more effectively from a different depth. The program has been applied to multiple wells. On average the per‐well production increase of 135 MCFD and a reserve addition of 241 MMCF.
Download Abstract
1:30 – 2:00
Application of Plungers in Gas Wells Producing Liquids with High Downhole Critical Rates
Mark Gose – BKV
Billy Hood – BKV
Dr. James Lea – PLTech LLC
Elizabeth Clem – BKV
Andrew Borgan – BKV
Discuss installing plunger in wells with high predicted downhole critical rates. The calculated downhole critical rates are high compared to surface values and even higher when corrections for angle to critical are included. The wells in discussion here concerning plunger applications are in the Barnett Shale in N Central Texas. The field has been producing since late 1990s. The wells have an average true vertical lateral depth of 6700-8500 feet. The discussion centers around concerns about how early plunger should be used when looking at the calculated critical velocity, the shape of the tubing performance curve and the production records.
Download Abstract
2:00 – 2:30

Pursuit of Ultra Low LOE
James Harris – H & H Well Services, LLC
Robert Harris – H & H Well Services, LLC
Today's financial protocols can drive operational decisions at all levels of the industry to make decisions that limit production, cause multiple future failures, increase downtime, and ultimately reduce or eliminate profit. Production can be impacted by poor planning, execution, operation, and maintenance of artificial lift systems. Reduction in overhead results in lost knowledge & experience managing artificial lift, driving reliance on vendors, automation, and "artificial intelligence" solutions. This presentation reviews of the effects of the current industry financial protocols on artificial lift production profitability and suggests solutions.
Download Abstract
2:30 – 3:00
Afternoon Break
3:00 – 4:30
Breakout Sessions
Artificial Lift Options for Life of Well
Practical ESP Basics
Gas Lift Operations
Plunger Lift, GAPL, PAGL
Pursuit of Ultra Low LOE
8:00 – 8:30
Extend Life of ESP Installations Through Proper Gas Remediation Using Improved BHA
Russell Messer – WellWorx Energy Solutions
Dr. Victoria Pons – WellWorx Energy Solutions

Unconventional wells are highly dynamic, and steep decline rates make it imperative for operators to pump large volumes as quickly and efficiently as possible. Obstacle in achieving drawdown is pumping successfully in gas interference scenarios that cause shutdowns and failures when using ESPs. ESPs by nature are designed to pump only liquids. Gas entering the ESP not only decreases volumetric efficiencies, but also causes high temperature issues and erratic run behavior and leading to higher maintenance costs and ESP failure.

ESP failures are a major expense incurred by the operator. Avoiding these failures and excessive OPEX are key to success, operating conditions can be significantly improved by utilizing the innovative technology of the ESP Gas ByPass when paired with proper ESP design and operational practices. The ESP Gas Bypass isolate all flow before reaching the pump intake and creates an isolation chamber below the ESP. The primary focus of the tool is to utilize the casing to create a natural downhole gas separator, which allows trapped gas to be discharged well above the pump intake of the ESP. Results showing extended pump intake drawdown and stabilized motor temperature are presented.
Download Abstract
8:30 – 9:00
Jet Lift: Bridge the Gap Between Various Forms of AL
Mauricio Manzan – Apache Corp.
John Massey – Prime Pump Solutions (ChampionX Artificial Lift)
Insights from a case history of jet lift applications in the Permian Yeso play. The Yeso yields oil and liquids-rich gas at depths averaging 5,000-6,000 feet. As the wells approached the transition window between ESPs and rod pumps, high sand content and gas-to-liquids ratios caused frequent downtime for both types of lift, negatively impacting well performance. To counter these problems and accommodate the solids and GORs, the operator installed concentric string jet lift. This solution effectively bridged the application gap between high-rate ESPs in early well life and lower-rate rod pumps later in the lifecycle. Referencing the well data, summarizes jet lift operation that successfully handled variable flow rates with high GORs / solids while achieving targeted drawdown and production output. Jet lift's applicability across the lifecycle in horizontal resource plays, problem-solving benefits of concentric tubing string designs and jet lift's evolving capabilities; advancements in downhole sensors, remote monitoring / automation, and digital optimization enabling operators to deploy jet lift as an alternate lift system.
Download Abstract
9:00 – 9:30

HPGL – Delaware Basin Case Study
Victor Jordan – Estis Compression
Aaron Aab – Devon Energy
The introduction of high-pressure compressor technology in 2017 allows operators to implement high pressure gas lift early in the life of a well which enables an operator to maximize IPs while benefiting from the advantages of gas lift. High Pressure Gas Lift (HPGL) was introduced to the unconventional artificial lift market and is providing operators the ability to maintain the benefits of gas lift with the deliverability of ESPs. Devon Energy recognized this opportunity and tested the concept on a Delaware Basin horizontal well. In this paper we will discuss the process of implementing HPGL for Devon's HPGL Delaware Basin test as well as the operational and economic benefits experienced.
Download Abstract
9:30 – 10:00
Morning Break
10:00 – 10:30
DLC Application to Reduce Scale Deposition and Improve SRP Run Life
Michael Romer – ExxonMobil UIS
Matt Blandford – Imperial Oil Resources Limited
Diamond-like carbon (DLC) coatings were applied to downhole sucker rod pump components to improve run lives. The DLC was not implemented to reduce friction—Goal was to create surfaces smooth enough to prevent/reduce scale deposition in an asset produced with steam cycling. The scaling encountered in trouble areas of the field would commonly lead to stuck or seized valves/pumps, requiring early rod and/or tubing pulls for replacements. Three DLC vendors were contracted to apply their products to SRP balls, seats, cages and/or plungers that were then installed in trouble wells. This presentation will describe the asset operational conditions, the DLC application techniques/differences, and the results of the multi-vendor pilot.
Download Abstract
10:30 – 11:00
Autonomous Chemical Optimization and Remote Monitoring: A Case Study
Jeff Clack – ConocoPhillips
Dylan Bucanek, ChampionX Artificial Lift
Automated chemical pump controllers with built-in communication devices are used to control chemical injection rates, sending data to optimization software for remote monitoring, and review initial pilot testing of automated chemical pumps on a group of newly completed wells. 
Objective 1) seek to identify potential chemical cost savings during the early life of the well by autonomously linking chemical injection rates to production volumes; 2) confirm that chemicals are being consistently applied at the prescribed dosages; 3) set up alarm notifications; 4) be able to use the historical chemical tank level data to assist in approval of chemical delivery invoices; 5) determine if operational efficiency can be improved; 6) help identify additional applications for saltwater disposal technology.
Download Abstract
11:00 – 11:30
Plunger Lift Observations: Liquid Loading in the Horizontal Well
Clint Mason – Kaizen Well Solutions
Using PowerPoint animations and examples explaining fluid movement and highlighting trouble areas, this presentation explains why early adaptation of an artificial lift method is critical in long term solutions. Examples of wells where the impact artificial lift has on decline rates is long term and has big benefits and focusing on short term production increase leads to poor artificial lift decisions. Rules of thumb are provided for horizontal well applications based on success in EOT placement, with a discussion on the impact of early implementation of plunger lift before reaching critical rate in the tubing.
Download Abstract
11:30 – 12:00
Tenth Year Review of Tulsa University Artificial Lift (TUHWALP) Consortium
Cem Sarica – The University of Tulsa
The Tulsa University Horizontal Well Artificial Lift Projects (TUHWALP), established with the leadership of ALRDC in 2012, addresses the challenges of horizontal wells and develops new methods for advancing artificial lift and other production-related technologies. Our mission is to work cooperatively with the oil and gas industry to develop data science and physics-based models, technologies, and predictive tools; that enhance the knowledge and effectiveness related to the production of horizontal oil and gas wells.
Since 2012, TUHWALP has developed new technologies in various subjects, including Guidelines for Horizontal Well Artificial Lift, Multiphase Flow Characterization in Horizontal Wells, Liquid Loading, Plunger Lift, Foam Lift, Downhole Separation, ESP-Multiphase Flow Interaction (Motor Heating), and Sand Transport. In this presentation, we will provide a summary of the value generated by TUHWALP and present an update on current TUHWALP activities.
Download Abstract
2:30 – 3:00
Afternoon Break
3:00 – 3:30
Autonomous Control of Well Downtime to Optimize Production and Cycling in Sucker Rod Pump Artificially Lifted Wells
Ian Nickell – ChampionX
For decades sucker rod pump wells have used pump off controllers (POC) where variable frequency drives are not available. The POC places the well into a set period of downtime when the downhole pump fillage is incomplete, reducing excessive wear and load cycles to avoid premature failures. Introducing autonomous control algorithms can aid to reduce failures or increase production in cases where the downtime is not already optimized. By varying the idle time and observing the impact on production and load cycles, the program determines the optimal idle time. This gives the advantage of always meeting the current well bore and reservoir conditions without having a user determine the downtime and make these changes. Case studies will be presented.
Download Abstract
3:30 – 4:00
Remote Monitoring of Pressure Transient Acoustic Tests
Dieter Becker – Echometer Company
Gustavo Fernandez – Echometer Company
Ken Skinner – Echometer Company
Justin Bates – Echometer Company

Data from acoustic fluid level and surface pressure measurements acquired by a standalone programmable monitoring system connected to the Cloud for remote monitoring of pressure transient well performance. The Remote Asset Monitoring or RAM is described in detail. 
The remote monitored buildup test acquired data, reviewing the pressure trend with additional measurements acquired manually as needed. During pump-down the fluid level, dynamometer, pressure, and motor power measurements were acquired automatically based on a user defined schedule. The combined results of the analysis were used to estimate reservoir performance and well productivity.

When connected via the cloud, the data acquisition schedule was adjusted remotely, and data was retrieved as needed. Additional measurements were performed and interpreted in real time so that the operator was able to troubleshoot and analyze the performance of the well from any location in the world.
Download Abstract

4:00 – 4:30
Leveraging Automation Systems
Brett Williams – ChampionX
The three components to a successful rod lift surveillance and analysis program. #1 A rod pump off controller #2 A host system #3 Establish and implement business rules, work processes, and best practices that leverage the pump off controllers and host systems. In today's world of 'do more with less', all three steps are needed to realize the full benefit of automation, and to achieve full optimization.
Operators often never realize the full benefit due to limited resources used on training employees technical Well Analysis, implementing business rules, work processes and best practices. The presentation highlights a situation where pump off controllers and a host system are utilized but the company leadership recognized gaps in skillsets, missed opportunities, and limited understanding of the value of automation.
Download Abstract
4:45 – 6:45
ICEBREAKER Evening Reception
Co-Sponsored by Flowco Production Solutions & ALTEC
8:00 – 8:30
Balancing Risk and Reward: Evaluating New Technology for Artificial Lift
Tracie Reed – Silverstream Energy Solutions
Presentation will share experiences and discuss common challenges influencing adoption of new technology related to artificial lift optimization. It will briefly explore this topic in relation to four new patented and engineered artificial lift products with field proven results including a hydraulic sheave to properly shut down and lock out beam pumping units, an innovative rod string adjustment and rod rotator tool, a spill containment system, and a hydraulic stroke control solution for off grid installations of pumping units. New solutions must decrease operation costs, reduce risk, and improve safety or environmental performance at the well site. Incorporating the audience to reflect on past experiences and evaluate how implementing effective field pilots in their organizations play a role in increasing overall well productivity. Key success metrics, creating internal and external environments that reward field evaluation to harness value, providing clear evaluation parameters and minimizing operational risk to participants.
Download Abstract
8:30 – 9:00
Quantifying Greenhouse Gas Reduction Estimates for Surface Controlled Gas Lift
Joel Shaw – Silverwell
The energy industry has pushed to reduce Green House Gases (GHG). As an industry, it is important to estimate and quantify these reductions to maximize improvement. Surface controlled downhole gas lift vales are used to optimize and increase efficiency in wells, resulting in a reduction in gas compression concurrent with an increase in production. This presentation will offer a simple formula to estimate CO2 emission reduction as well as the assumptions required for its derivation. Even though this was developed specifically for surface-controlled gas lift valves, it has wide applicability to any gas lift optimization exercise.
9:00 – 9:30
Using CO2 Tracer Technology in GAPL Well Evaluation and Application
Clint Mason – Kaizen Well Solutions
Well Tracer injects Co2 into the gas lift injection stream, the technology monitors returns and with that data we can provide injection gas entry point depths, port equivalent size and velocities at various tubing points through out the string. This allows us to provide the best position for the Bottom hole spring assembly to maximize GAPL performance.
Download Abstract
9:30 – 10:00
Morning Break
10:00 – 10:30
Challenges in PCP Well Optimization in South Oman
Conny Velazco-Quesada
Luis Vargas
Kelly Woolsey – Sensia Global
Benigno Montilla – Schlumberger Lift Solutions
In South Oman, with more than 600 wells producing with progressive cavity pump (PCP) systems, it was realized that monthly gains from pump parameter adjustments to changing well conditions could account for 5 to 10% net production increase, at practically no cost. An automated approach where the Pressure Control Setup (PCS) is used to maintain a stable pump intake pressure (Pip). Recognizing that locked-in-potential (LIP) in these wells are constantly changing but rarely disappear, i.e. wells using PCS are at optimized conditions less than 50% of the time due to surface/station trips that caused wells to restart the optimization process on a weekly basis. PCP motor controller was installed in 5-wells for a period of 1-year. Well optimization, uptime and resource utilization are compared to previous performance to assess impact and propose a more efficient way forward. Special consideration was given to prevent sand accumulation through an automated function. The PCP well controller eliminated the need to continuously monitor fluid levels and manually adjust pump speed. Secondary control features such as desanding allows protection from overpressure, high torque, and sand plugging.
Download Abstract
10:30 – 11:00
Intelligent Rod Lift System Reduces Over 430,000 lbs of CO2 Emissions Per Year – A Permian Basin Case Study
Michael Mosavi, PhD, P.Eng.
Frederick M. Kemp IV
Brooke Kleiner B.A.
SSi Artificial Lift, Riley Exploration Permian
To meet their carbon neutral targets, industry leaders are taking an innovative approach to manufacturing valuable intelligent solutions, based upon an increasingly low tolerance of energy intensive production. The Case Study to be examined in this paper, is a Permian Basin application which demonstrates within one year, a sizeable reduction of 430,663 lbs. of estimated CO2 emission without the loss of hydrocarbon production.
Download Abstract
11:00 – 11:30

Horizontal Well Downhole Dynamometer Data Acquisition (HWDDDA)
Victoria Pons, Ph.D. – ALRDC
Dr. Tony Podio
Lynn Rowlan – Echometer Company
Robert Valadez – Marathon
Michael Romer – ExxonMobil
Walter Phillips, Wansco
Gregg Hurst – Lifting Solutions
Current models for design and analysis of rod pumped wells are based on data from vertical wells. The assumption that these models work is only theoretical. Such models have never been validated with actual measurements from deviated or horizontal wells. The result has been rod string designs which are either too conservative or overly optimistic. The HWDDDA project aims to gather true measured data such as tri-axial load and acceleration to help improve design and control software for rod systems. The goal of the HWDDDA project is to design and manufacture downhole tools and deploy those tools in deviated and horizontal wells. Data gathered during the HWDDDA project can be used to validate existing models and develop models better equipped to handle the complicated balance of forces occurring during pumping in deviated and horizontal wells. Data collected by the HWDDDA tools will be validated, archived, and distributed to the industry. In this presentation, details on the HWDDDA projects as well as an update on status and recent developments is provided.
Download Abstract
11:30 – 12:00
Whatever Happened to Pump Stroke Optimization?
William G. Elmer – Encline Artificial Lift Technologies LLC

This presentation reviews the original theory behind Pump Stroke Optimization (PSO) as well as examples of how some operators are currently practicing PSO. Of key interest is that PSO was never patented and is free to the industry to utilize as they see fit. Service companies providing RPC's are also free to incorporate PSO theory into their new products should they desire.
Download Abstract
1:00 – 1:30
Unconventional Results with Conventional Long Stroke Rod Lift Systems: A Study of Design Process and Results Produced in Various Applications
Sarah Shackelford-Haseley – Lufkin Industries
Sucker rod pumping is largely regarded as the final artificial lift method in a well's lifecycle. With the industry advancing towards deeper wells and increasingly aggressive production targets, the challenge of meeting these application parameters while decreasing costs has become forefront. To meet this need, Lufkin has established a system design comprised of a novel conventional 2560-500-320 pumping unit and fit-for-purpose rod string and pump, coupled with the ability to accurately control performance with automation. Through a comprehensive design analysis, a system was developed to optimize production while minimizing lifting costs for operators. This paper will review design objectives, challenges, predictive analytics, implementation, economics, and the application results ranging from 400 to over 1000 barrels per day of fluid production achieved.
Download Abstract
1:30 – 2:00
A Further Improvement to Packer-Style Separator Resulting in Slug Flow Remediation in Rod Pumped Wells
Russell Messer – WellWorx Energy Solutions
Michael Osburn – WellWorx Energy Solutions
Sponsored by Nathan Weaver – Surge Energy
Highly dynamic unconventional wells produce excessive amounts of gas and can have steep decline rates. For the operator, this means maintaining stable production after ESP to rod conversion. However, the biggest obstacle in achieving drawdown is pumping successfully in gas interference scenarios. Pump-off controllers erroneously attribute pumped off to gas interference, resulting in unnecessary shutdowns and lost production. Combining the efficiency of the industry's leading packer-style gas separator, a patented shroud – and the innovative technology of the bypass tubes from the ESP Gas ByPass – the Silver Bullet maximizes gas separation using two pathways for separation to occur. This presentation details the technology behind the Silver Bullet as well as presents a comparative analysis of different gas interference scenarios. Case study results proving the Silver Bullet's ability to reduce slug flow and stabilize pump fillage and production are shared.
Download Abstract
2:00 – 2:30
Troubleshoot Oil and Gas Wells Using Acoustic Level Shots

O. Lynn Rowlan – Echometer Company
Gustavo Fernandez – Echometer Company
The practice of shooting fluid levels is so well-known that the term, "shooting fluid levels" is assumed to mean checking the fluid level to determine if a well is producing the maximum fluid potentially available from the formation. The most common use of an acoustic liquid level instrument is to measure the distance to the liquid level in the casing annulus of a well having a downhole pump. Shooting fluid levels inside the tubing (instead of just inside the casing annulus) is common practice in flowing gas wells. Fluid level both inside the tubing and inside the casing annulus is a valuable trouble-shooting technique used on wells that have either stopped producing altogether, or production rate has drastically decreased. Analysis of acquired fluid level shots can determine if there is a hole in the tubing. Tubing shots acquired at uniform time intervals can show ineffective pump operation, where down hole liquid level rise in the tubing occurs too slowly. Fluid levels shots are effective tools when troubleshooting oil and gas wells. Many fluid level examples will be presented that discuss how tubing and casing shots are acquired and analyzed to determine hole-in-tubing on all types of oil and gas wells.
Download Abstract
2:30 – 3:30
Closing Remarks & Door Prize Draws

ALRDC's 19th Annual Artificial Lift Workshop returns this spring promising outcome-oriented courses and sessions offered in a variety of engaging formats designed to inform, equip, and inspire operators and producers using artificial lift to optimize production on gas and liquid rich (oil) wells.
To enhance learning opportunities for workshop attendees, a variety of leading and innovative artificial lift solutions, products and services will be on display in our nearby exhibit hall, where participants are encouraged to browse during designated breaks. Representatives from oil and gas operating companies, manufacturers, suppliers, and service companies will be available to engage with and answer questions.
Interested in showcasing your company, products, or services at the upcoming Artificial Lift Workshop?
Sponsorships & exhibitor packages focus on creating opportunities for meaningful connections between artificial lift vendors and prospective buyers, through a variety of digital and traditional means. ALRDC's subscribed audience includes thousands of energy industry workers ranging from students to executive leadership, researchers, and inventors. The 2022 Artificial Lift Workshop venue will accommodate an audience of 250+ production engineers, lease operators, foremen, superintendents, production managers, service providers, and students producing wells using artificial lift.
Resources for Workshop Attendees
Please email info@alrdc.com with any inquiries.
Click the + to expand each section and view more information below.
Presentations by operators and innovators are key elements of a successful workshop. We invite you to submit an abstract for a presentation on artificial lift experiences, liquid loading, productivity improvements, SCADA, Machine Learning and AI or any other topics related to artificial lift that would be beneficial to the industry.

Share Knowledge and Experience
Address Common Challenges
Feature New Products or Processes
Share New/Recent Data or Research
Enhance Presentation & Communication Skills
Please note: The deadline to submit an abstract has been extended to January 10th, 2022
The Artificial Lift Research and Development Council and its officers and trustees, and the Artificial Lift Workshop Steering Committee members, and their supporting organizations and companies (here-in-after referred to as the Sponsoring Organizations), and the author(s) of this Technical Presentation or Artificial Lift Learning Course and their company(ies), provide this presentation and/or training material at the Artificial Lift Workshop "as is" without any warranty of any kind, express or implied, as to the accuracy of the information or the products or services referred to by any presenter (in so far as such warranties may be excluded under any relevant law) and these members and their companies will not be liable for unlawful actions and any losses or damage that may result from use of any presentation as a consequence of any inaccuracies in, or any omission from, the information which therein may be contained.
The views, opinions, and conclusions expressed in these presentations and/or training materials are those of the author and not necessarily those of the Sponsoring Organizations. The author is solely responsible for the content of the materials.
The Sponsoring Organizations cannot and do not warrant the accuracy of these documents beyond the source documents, although we do make every attempt to work from authoritative sources. The Sponsoring Organizations provide these presentations and/or training materials as a service. The Sponsoring Organizations make no representations or warranties, express or implied, with respect to the presentations and/or training materials, or any part thereof, including any warrantees of title, non-infringement of copyright or patent rights of others, merchantability, or fitness or suitability for any purpose.
Exhibitor Experience Team